Boards Corner
Dear Members and Partners,
The year 2022 is looking to become a true thriller. The Omicron variant with its significant number of asymptomatic cases has caused anxiety in Shenzhen and Shanghai where many of our members are currently in home quarantine lockdown. How will China handle Omicron and what are the chances that we will normalized cross border travel? This is the million RMB question that no one can answer, but one thing is sure, despite the gargantuan efforts by the Chinese authorities to stem the spread of the pandemic, the economic and human consequences are significant and no short-term solution is in sight. We will most likely have to accept "Dynamic Zero Covid" for the foreseeable future.
March also saw the catastrophic crash of flight MU5753. Our thoughts are with the 132 souls on-board. The sudden crash is a mystery and hopefully the analysis of the black box will give us some clues on how this could transpire.
One month into the Ukraine War we still see horrifying images of the devastation of the cities of Mariupol and Kharkiv among others. Beyond the human toll which is tragic, we are also still trying to grasp how this will impact global trade as a whole. There are more and more signs that no country will be immune from global change patterns and inflation resulting from the war. This is one of the topics that the DCCC will start to analyze in the year to come. Please tune in on 7th of April where we will host a Joint Chamber EU Webinar on the impact of Russian sanctions.
In DCCC we recently completed our three local AGMs in East, South and North respectively. We also concluded the constitution of the All China Board, and therefore now we have a brand new minted All China Board and 3 local boards.
At the EGM in December of 2021 the membership approved the unification of the chambers and also approved a new All China Membership category. I am pleased to inform you that we have 10 companies which have agreed to become All China Members for the coming year. The new All China Membership lineup is:
Arla
Coloplast
Danfoss
Grundfos
ISS
Linak
Lundbeck
Maersk
Novo Nordisk
Trayton
We would also like to welcome WE Dragons who joined the DCCC as corporate member.
The support of our membership will allow us to hit the turbo button in 2022 with new initiatives such as a new DCCC brand launch supported by our member Jacob Jensen Design and we also plan to complete the reorganization of the secretariat to increase efficiency. Thank you very much for your support.
On Behalf of the All China Board and three Chapter Boards of the DCCC we wish you a good month of April!
Mathias Boyer
DCCC Main Board Secretary
DCCC North Board Chair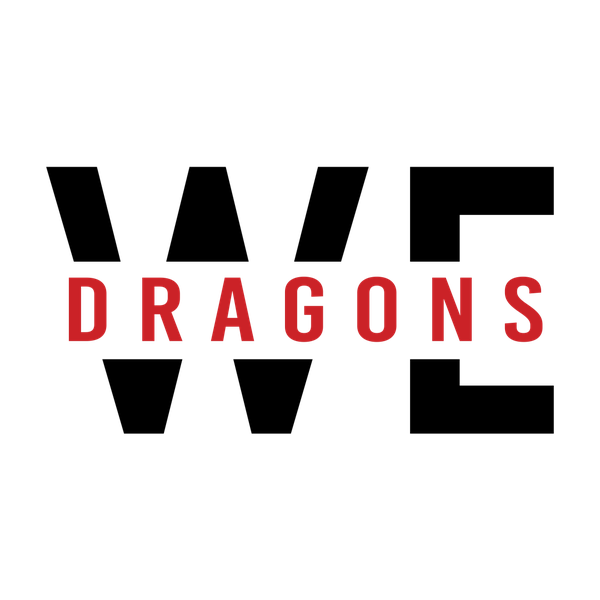 WE Dragons is the exclusive dealer in China for Migatronic's welding equipment.
Sourcing in China: We are sourcing experts with a focus on reducing costs, increasing quality and providing excellent service to our clients / partners.
Quality control & inspections: Are the most important parts under our sourcing process and besides using them as the pillars for our business.
Management: Through our experienced team and trusted partners (including law firms) we can help guide, control and secure that your organization fulfil and follow all the demands stated in the Chinese CSCS (Corporate Social Credit System) and complain with the CSR rules of your company.
Updates from Danish Mission in China
SME support for Danish companies in China
The Trade Council China offers a range programs, especially targeted Danish SMEs.
One of them being the Scope Your Supply Chain which is fully subsidized for Danish SMEs and intends to offer companies a strategic foundation for the company's decisions when it comes to reorganising it's supply chain. The aim of the program is to guide the company on how to obtain a more resilient and more sustainable supply chain. Do you have an issue regarding your supply chain? Want to know more about the program? Then reach out to TC China Coordinator, Morten Kruse, 
morkru@um.dk
.
For the 5th time the Royal Danish Consulate General together with Danish Confederation of Industry and Food Nation invites Danish food, Agri, Ingredients, Supplements & beverages companies to join our pavilion at CIIE 2022 from 5th November to 10 November. Last year we had more than 30 companies exhibiting on 500 sqm – this year we expect more companies to join. Contact 
zhezha@um.dk
 for further information if your company is interested in participation.
SoMe promotion of Denmark's efforts in sustainability 
Denmark is ranked as the most sustainable country in the world according to Yale's EPI, and Danish companies are critical as solution providers. We therefore invite Danish companies to be part of our one-on-one social media interview video series, on how Danish companies are sustainable in their business, their ways of doing business and the sustainable synergy they create in China.
You can view our past work by searching for "丹麦王国驻华大使馆" on WeChat, Weibo and Kuaishou. Contact Ms. Ting Zhao, Commercial Officer (Communications) 
tizhao@um.dk
 to be part of this major communication effort on our Embassy's social media platforms
Innovation Centre Denmark, Shanghai
Launch of ICDK Website
We are excited to announce the launch of Innovation Centre Denmark'ss new website, 
icdk.dk
! Find more information on the eight innovation centres located around the world, including ICDK, Shanghai. You can read more about our areas of expertise, the services we provide and a range of our reports.
Launch of NAVA platform
With the aim to showcase and promote New Nordic start-ups to the East Asian market, the NAVA platform presents new data, analysis, and content about the Nordic and East Asian ecosystems in four languages: English, Korean, Japanese, and Chinese. More than 30 companies have already joined the platform.
Explore China's Sustainable Logistics – Online Seminar
ICDK Shanghai hosted a webinar on China's Sustainable Logistics that highlighted the overall sustainable logistics landscape and latest technology such as electric and autonomous freight as well as how the logistics industry is in the process of a critical shift to green and sustainability.
The First Net-Zero Campus in China with Nordic Solutions
The online session provided first-hand insights and knowledge from speakers of NISS' project partners that included scaling innovative solutions within net-zero buildings and a thorough presentation about NISS. The session was hosted together with CLEAN, Bloxhub, Energy Cluster Denmark and State of Green.
Danish Academy of Technological Sciences' (ATV) China Tech Initiative – Second Seminar
ICDK Shanghai held its second seminar under the China Tech Initiative highlighting the topic of 'China as cutting-edge technology develop and Beijing's technology with list'. In 2022, the seminars will be turned into a guide to Danish technology developing small and medium sized enterprises who consider or are already engaged in collaboration with Chinese partners.
Danskerliste
Har du hentet Udenrigsministeriets "Rejseklar"-app?
Der er god hjælp at hente i vores gratis app, Rejseklar, hvor vi har samlet alt, hvad du skal vide om udlandsophold, så det er nemt at finde og bruge.
Her er 5 ting, du skal vide om Rejseklar:
Du kan finde alle vores rejsevejledninger direkte i app'en.
Det er nemt at tilmelde sig Danskerlisten i app'en. Når du er tilmeldt, kan vi komme i kontakt med dig, hvis der opstår en større krise som f.eks. en naturkatastrofe, et terrorangreb eller politiske uroligheder.
Hvis der pludseligt opstår en krise i det land, du er i, kan vi sende dig en push-besked med vigtig information om, hvad du kan gøre.
App'en har kontaktoplysninger til nærmeste danske ambassade eller konsulat, uanset hvor i verden du befinder dig.
Du kan læse om, hvad du kan gøre, hvis du f.eks. bliver syg, udsat for røveri eller får problemer på rejsen.
Hvert år hjælper vi flere tusinde danskere, når uheldet er ude. Med Rejseklar, kan vi bedre hjælpe dig.
Rejseklar findes til smartphones og kan hentes gratis i 
App Store
 til iPhone eller 
Google Play
 til Android.
Updates from Danes Worldwide
Sign up for courses in Danish
The online instruction in Danish offered by Danes Worldwide occurs in four 10-week segments through the academic year. The fourth segment starts on Monday 11 April – there is still time to register yourself or your child. Select from these courses:
Danish for Beginners is designed for children aged 10 and up and for teens and adults wishing to learn the language from scratch. No prior knowledge of Danish is required.
Intermediate Danish consists of two modules: Basic Danish (B1) is aimed at those who speak Danish at a level that is sufficient for day to day use but still wish to improve their knowledge. Advanced Intermediate Danish (B1+) is designed for those who master basic grammar and are ready to focus on the details and nuances of the language.
School Level Danish offers age appropriate instruction for grades 0 to 9 and provides the opportunity to take the official Grade 9 Danish language graduation exam.